Conference 2013 Host Facility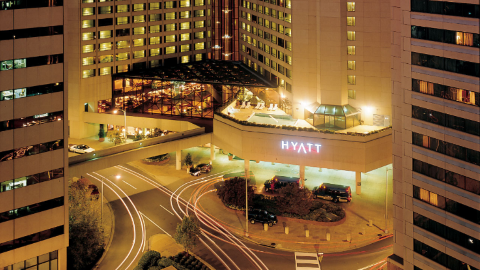 The 20th Annual NCEMSF Conference will be hosted at the Hyatt Regency Crystal City.
NCEMSF has negotiated a conference rate is $119.00 per night plus applicable taxes and is guaranteed only through February 1, 2013.
Note: The hotel is nearly sold out for the conference weekend. Few rooms remain available although market rates may apply. If you are still in need of a room and are unable to secure one at the Hyatt at a reasonable rate, please contact NCEMSF at hotel.liaison@ncemsf.org and our team will do its best to assist you in obtaining lodging at the Hyatt or at another local hotel. When calling the Hyatt to book a room, if given the option of still being granted a reservation even if at a higher and potentially unaffordable rate, we advise making the reservation and immediately emailing hotel.liaison@ncemsf.org with the confirmation number and name and we may be able to assist in adjusting rate.
We encourage you to make your reservations online.
You may also call (888) 421-1442 to make reservations. Mention "NCEMSF" when booking to secure the special conference rate.
Check-in time is 3pm; check-out time is noon.
Parking information can be found on the transportation page.
For directions to the hotel use your GPS device or favorite mapping Web site (Google Maps, Yahoo Maps) to route to:
2799 Jefferson Davis Highway, Arlington, VA 22202