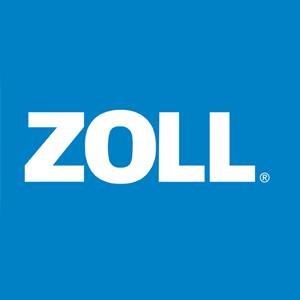 2021 Virtual Conference
Join us on Saturday, February 27, 2021 for the 2021 NCEMSF Virtual Conference, sponsored by Zoll. This will an online event featuring a curated list of presenters delivering lectures on an assortment of topics. While this event is free, online pre-registration will be required. All times are EST.
Registration
Registration is now closed.
Schedule/Agenda
Start
End
Topic
12:45
1:00
Zoom Link Opens/NCEMSF Slideshow
1:00
1:15
Introduction and Welcome
1:15
2:15
Medical Hour
A lil Breath of Fresh Air
Ben Abo, DO
Substance Use Disorder
Gerry Carroll, MD
The "So What" of Normal
Kate Kasen, MBA, BSN, RN, CEN
2:15
2:30
A Three-Pronged Approach for Handling Stress during the SARS-CoV2 Pandemic
Eric Garrison
2:30
2:40
Break and NCEMSF Trivia
2:40
3:40
Trauma Hour
Prehospital Trauma Protocols Deserve a Long Hard Stab!
Ben Lawner, DO
Initial Management of Burns
William Huges, MD
Management of the Traumatized Airway
Sam Galvango, DO
3:40
3:55
NCEMSF/Collegiate EMS Research
JCEMS Staff
3:55
4:05
Break
4:05
4:35
Moderated Small-Group Breakout/Discussion Sessions focused on Recruitment, Training, and EMS Outreach during COVID
4:35
4:45
Summation of Breakouts
4:45
5:15
NCEMSF Annual Meeting and Awards Ceremony
Connection Information
Connection information will be sent after you pre-register. You must pre-register to be eligible for CE credit.
Continuing Education
Participants who have pre-registered will be eligible for Continuing Education credit, contingent upon completion of the post-Conference survey/evaluation. To claim credit, log in with the account you used to pre-register, then visit the My CE Records page. From there, verify the lectures you attended, rate the speaker and topic for each, and use the green plus icon to add them to the final record. Once all sessions have been rated and added, you can generate a PDF transcript that can be submitted via your state's procedures for Continuing Education credit by endorsement.
Continuing Education is only available to those that pre-registered.
Additional Information
Group registration options are not available for this event; each participant must have an NCEMSF personal website account and must complete the registration form. There is no limit to the number of attendees per institution. If you do not have a personal website account, you can create one now. If you do have an account, please log in.
The objectives for this event are:
Review the approach to the most common pre-hospital medical emergencies with emphasis on recognition of abnormal vital signs, obtaining a focused history, and initial management.
Discuss the initial evaluation and stabilization of trauma patients.
Review the most commonly encountered pre-hospital traumatic injuries and their treatment.
Facilitate a group discussion on the current challenges facing collegiate EMS agencies.
Annual Awards and Self-Evaluative Programs
As part of our virtual February event, we are maintaining the current schedule for annual awards and self-evaluative programs. Please submit all nomination letters and self-evaluative packets by Friday, February 12, 2021. Award and program recipients will be announced as part of the virtual event.
Additional submission details can be found at the various award and self-evaluative program pages:
Applicants should use the contact information at the links above to request accommodations for any program or award requirements that cannot be accomplished due to COVID-19 restrictions or other concerns.
Future 2021 Events
We are hopeful that we will be able to schedule an in-person event later in 2021, pending the status of the virus and availability of the vaccine. We have developed a short survey to gauge interest in and assess the scheduling, administrative, and financial constraints that groups may face with attending an in-person Conference, likely after the conclusion of the spring semester. If a representative of your group has not yet completed the survey, please fill it out so we can make an informed decision regarding any potential in-person events this year.
Sponsorship Information
NCEMSF continues to be able to achieve its mission of supporting and advocating for Collegiate EMS agencies through the generous support of our sponsors. To learn more, please visit our website's sponsorship section.
Additional Information
For any questions or concerns, please contact confinfo@ncemesf.org.
Last Updated Tuesday, February 2, 2021