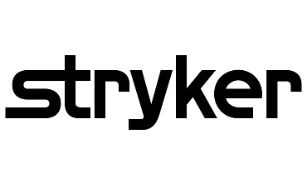 Registration and Cost
All Skills Classic Sign-Up fees must be paid online.
Early Skills Classic Sign-Up is available through February 11th and is $10 per team. Fees from Early Sign-Up are refundable through February 12th only.
Regular Skills Classic Sign-Up, if space remains, is from February 12th through February 24th, and is $15 per team. Regular Sign-Up fees are not refundable.
On-site sign-up will be offered only if space is still available and will cost $20 per team, payable via credit card only.
Please be sure to both complete the survey below and pay your Skills Classic fee.
All fee deadlines are pay-by deadlines. You must submit payment by the listed dates to qualify for the listed rates, even if you submit your survey below earlier.
Dress, Conduct, and Equipment
Updated 15 January 2022: Due to COVID-19 precautions, the following rule changes are in effect for the 2022 NCEMSF Skills Classic:
All team members must remain complaint with NCEMSF COVID-19 policies during the duration of the event, including wearing masks.
All team members must bring their own stethoscope, blood pressure cuff, penlight, and pulse oximetry devices.
Teams are encouraged to bring their own equipment bags.
In addition to the changes above, the normal rules, outlined below, remain in effect.
Team members should be dressed in squad uniform as if actually on call while participating. Team members may not consume alcohol while participating. Sufficient equipment for each scenario will be provided, however, teams may need to improvise with the equipment provided. No additional equipment may be brought in with the exception of personal stethoscopes, trauma shears, pens and penlights.
The BLS track is geared towards providers trained to the EMR and EMT levels. The ALS track is geared to providers trained to the Advanced EMT and Paramedic levels as defined in the National EMS Scope of Practice Model (https://www.ems.gov/education/EMSScope.pdf). Providers should refer to this document to determine whether to enter the BLS or ALS track.
For more information, please see the complete pdf NCEMSF Skills Classic Rules (143 KB) .
All participating team members will be asked to sign a pdf Skills Liability Release (82 KB) .
Questions about the Skills Classic: email skills@ncemsf.org.