TCNJ EMS earns recognition at conference for exploits
By Ashton Leber, Staff Writer
The Signal
The TCNJ Emergency Medical Services (EMS) team accepted the 2016 New Jersey Outstanding Volunteer EMS Agency award at the New Jersey Statewide Conference for EMS at Harrah's Resort in Atlantic City, N.J., on Friday, Nov. 18.
Alumnus Stephen Vetrano ('94), the medical director of TCNJ EMS, nominated the group to the New Jersey Office of EMS, which hosts the event every November.
The group was one of 10 EMS volunteer agencies from municipalities across the state that were nominated for the award.
"The award means a lot to us because it's great to be recognized by the state of New Jersey for all of the work that we do," said Kaitlyn Dickson, president of TCNJ EMS and a senior chemistry major.
TCNJ EMS was founded in 1998 as a student club and is now recognized under the division of Campus Police.
The College's EMS responding team is composed entirely of student volunteers who are either certified in First Aid, EMT or both, providing its services to ensuring campus safety.
"This award just reassures for me that TCNJ EMS is truly a top-notch emergency medical agency in the state of New Jersey," said Scott Sferra, supervisor of TCNJ EMS. "I'm very happy for each member of the organization that made this award possible."
After 20 years in EMS, Sferra said TCNJ EMS provides some of the best care he has seen in the emergency response field.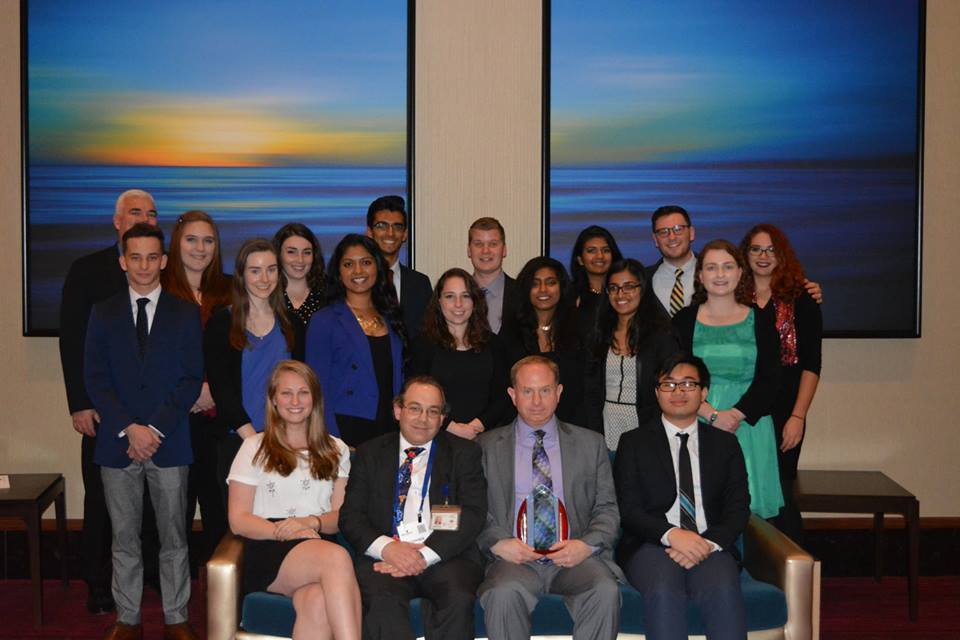 The group is funded through the College with its own uniforms, equipment and vehicles, according to Dan-anh Tran, chief of TCNJ EMS and a senior psychology major.
Throughout the school year, students volunteer on weeknights, responding to the campus's 9-1-1 calls starting on Sundays from 8 p.m. to 7 a.m. and 24 hours on the weekends.
The response room is located in Decker Hall, where the student volunteers work on homework and can sleep while waiting to be dispatched. A majority of the calls are due to incidents involving an intoxicated person, according to Dickson.
If a student is interested in becoming a part of TCNJ EMS, but is not qualified, they can become an auxiliary member who helps with campus outreach, fund-raising and other administrative responsibilities, Tran said.
Dickson started as an auxiliary member of TCNJ EMS in the spring of her freshman year and took classes to become a certified emergency medical technician (EMT) that summer.
Now serving as president, Dickson has watched members of her squad grow and learned from her team members, too.
"I love everyone on the squad, and I love being around people who are so dedicated, self-sacrificing and eager to help," she said.
Dickson hopes to pursue a career in the medical field and will apply the skills and qualifications she has learned through TCNJ EMS.
In addition to serving the College's community, TCNJ EMS promotes health and wellness, and teaches hands-only CPR classes throughout the academic year.
"Both past and present members have put a great amount of time into constantly improving TCNJ EMS," Dickson said.
Vetrano has seen many changes since he joined the TCNJ EMS team when he was a student at the College. Vetrano has many hopes and aspirations for the program's future.
"My goal is to improve the system one class at a time, one squad at a time, one EMT at a time," Vetrano said.
This article was originally published at http://www.tcnjsignal.net/2016/12/07/tcnj-ems-earns-recognition-at-conference-for-exploits/