Free Hands-only CPR Class Offered on Campus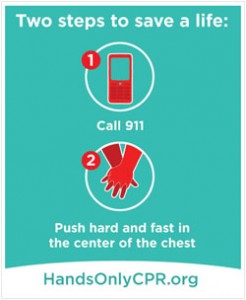 In recognition of National Preparedness Month and in an effort to enhance public awareness of how fast and easy CPR training can be, the Ursinus College Emergency Medical Services (EMS) Team and Montgomery County EMS instructors are conducting a course titled "Hands-only CPR for Adults Who Suddenly Collapse."
All are invited to stop in anytime between 9 and 11 a.m. on Sunday, Sept. 16, to receive instruction on the technique, which takes only 5 minutes to learn. This event, which will be held on the Ursinus Campus in the Floy Lewis Bakes Field House and is sponsored by the Pennsylvania Department of Health, is free and open to the public. Members of the community are encouraged to attend.
This type of CPR, which involves only the use of one's hands and does not require rescue breathing, is an important life-saving technique and is very easy to learn. According the American Heart Association, hands-only CPR can be just as effective as conventional CPR. For more information on the course, please contact Ray Stitt at 610-409-3025.