Conference 2014 Host Facility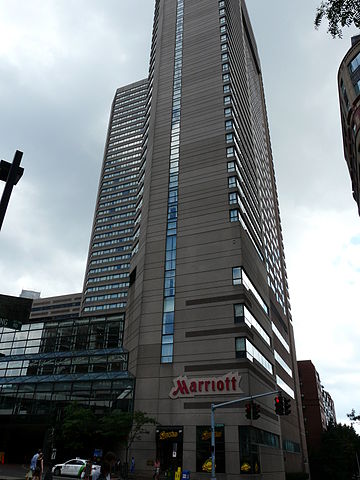 Photo Credit:
Wikimedia/Piotrus
The 21st Annual NCEMSF Conference will be hosted at the Boston Marriott Copley Place.
Conference attendees are strongly encouraged to stay at the host facility in order to gain the most from the conference experience.
NCEMSF has negotiated a conference rate of $139.00 per night plus applicable taxes that was guaranteed through February 7, 2014. However, rooms remain available. Market rates may prevail. If you experience any difficulty in securing a room at the host facility please contact confinfo@ncemsf.org and we will do our best to assist you in obtaining a room. If given the option of still being granted a reservation even if at a higher and potentially unaffordable rate, we advise making the reservation and immediately emailing us with the confirmation number and name and we may be able to assist in adjusting rate.
To make reservations, call (800) 228-9290. Mention "NCEMSF2014" when booking to secure the special conference rate.
You may also make your reservations online (unless staying beyond just Friday and Saturday nights - in which case you must call to book your extended stay).
Check-in time is 4:00 pm EST; check-out time is noon.
Parking information can be found on the transportation page.
For directions to the hotel use your GPS device or favorite mapping Web site (Google Maps, Yahoo Maps) to route to:
110 Huntington Ave
Boston, MA 02116
If you encounter any problems securing a room at the conference hotel please email confinfo@ncemsf.org