Campus EMTs Attend National Conference in Baltimore
By Dominique Del Prete '15
Saint Anselm College Blog
Spring break. A time to relax and unwind from the semester. While a majority of students were away on vacation or serving others, ten students served in a different way. These ten students, all members of the Saint Anselm College Emergency Medical Service, made the trip to Baltimore, Md. and attended the National Collegiate Emergency Medical Services Foundation Conference from Feb. 27 to March 1.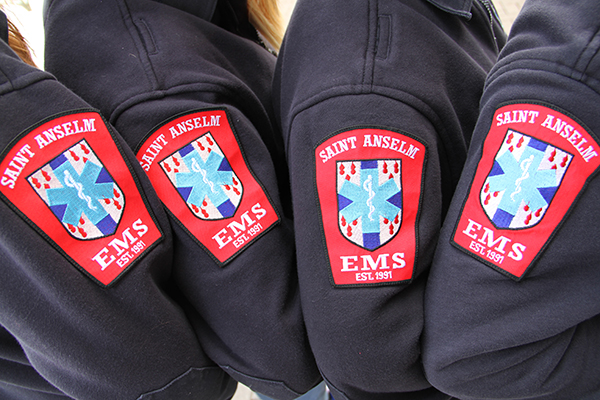 The annual conference provides an opportunity to bring college EMTs together from all over the country to attend educational workshops and network. Students in attendance use the information gained at the conference to update their EMT skills needed for license renewal every two years.
"A presentation that many of the members found interesting was on lessons learned in combat surgery in Afghanistan," said Senior Christopher Kelleher. "Many advances in EMS come from the military environment."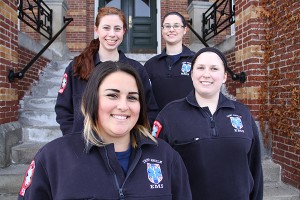 Members of the Emergency Medical Service attended workshops such as trauma on campus, burn care, psychiatric emergency treatment, concussion care, infectious disease outbreak on campus, and various types of pre-hospital care.
Students also met up with former Saint Anselm EMS Captain, Kate Marquis '12, the Northern Northeast Regional Coordinator for the National Collegiate Emergency Medical Services Foundation. Marquis presented a workshop on "Acting Fast with Strokes."
The following students represented Saint Anselm:
Captain Christopher Kelleher '15 – Computer Science
Lieutenant Catherine Stack '16 – Natural Science
Andrew Beliveau '16 – Biology
Briana Goddard '16 – Chemistry
Christopher Anderson '16 – Forensic Science
Elizabeth Gilboy '16 – Forensic Science
Emily Erickson '16 – Biology
Katie Gargano '16 – Nursing
Samantha Lamb '16 – Nursing
Emily Arnold '17 – Nursing
SACEMS works closely with College Health Services and the Office of Safety and Security to provide first-response emergency medical to students, faculty, staff and visitors on campus. They provide a quick response and offer immediate pre-hospital care prior to transport by the Goffstown Fire Department. As a team, they average 90 calls during the academic year and cover major events on campus.