Ambulance rollover in Albany, 7 taken to hospital
By WRGB Staff - January 25, 2016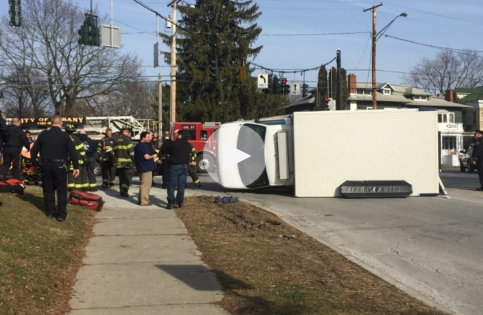 ALBANY - Emergency crews responded to the scene of an ambulance rollover in the City of Albany.
The accident occurred just after 1:00 pm on Monday near Western and Manning in Albany.
Albany Police say the ambulance from Five Quad was transporting a patient southbound on Manning with lights and sirens on when I was struck by a car traveling eastbound while crossing Western.
The crash sent the ambulance onto its side. Police say the ambulance had 5 personnel and one patient inside. Those 6, as well as the driver of the oncoming vehicle were all taken to the hospital for evaluation.
The driver of the car that struck the ambulance was cited for failing to yield to an emergency vehicle.