Emory emergency medical services crew receives regional honors
By Janel Davis - The Atlanta Journal-Constitution
For many students attending college is a full-time job, complete with the stress of attending classes, completing assignments and preparing for a post-graduate career.
But for a group of students a Emory University, course work is just the beginning. They've voluntarily taken on another full-time job as emergency medical technicians, providing life-saving services to the university community and surrounding areas.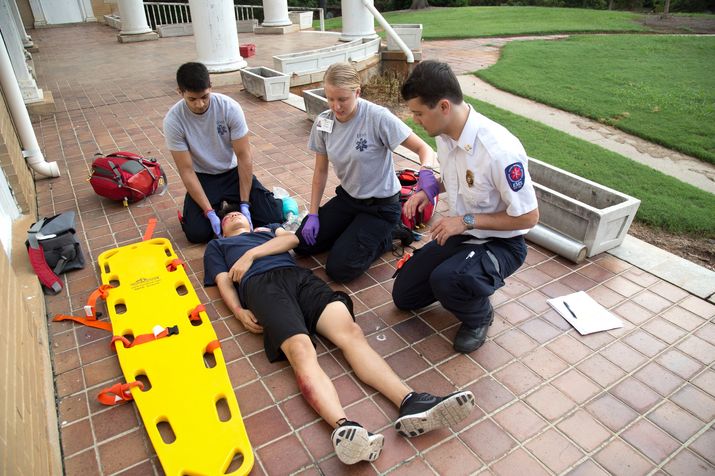 And they're good at it.
This year the student-operated, all volunteer, Emory Emergency Medical Services unit was named EMS Service of the Year among EMS professionals and programs in the eight-county state region encompassing metro Atlanta. A member of Emory's unit — the only collegiate EMS unit in Georgia — was also named EMT of the Year for the Atlanta region. Over its 23-year existence, Emory's team has become a national leader among collegiate crews, but before this year had not received top recognition among other professional programs in Georgia, said Rachel Barnard, director of Emory EMS and its only full-time employee.
During the fall and spring semesters, the Emory crew responds round the clock to calls on campus. along adjacent roads and at businesses in the university area. The crew works closely with other county and state agencies, but does not transport patients.
Each of the 40 or so mainly undergraduate student volunteers in Emory's EMS crew must complete the same extensive training and clinical rotations as other EMS professionals and be licensed in Georgia as an EMT or paramedic. The students work shifts — mostly eight hours — and are often on call during classes.
"You learn to switch frames of mind from student to EMT," said Morgan Taylor, recipient of the EMT of the Year award. "You definitely learn to compartmentalize."
Like other professional EMTs facing a myriad of emergency situations, the experiences they need to compartmentalize include death.
Asked whether they've had any patients die on their shifts, almost all of the crew's student commanders solemnly nod.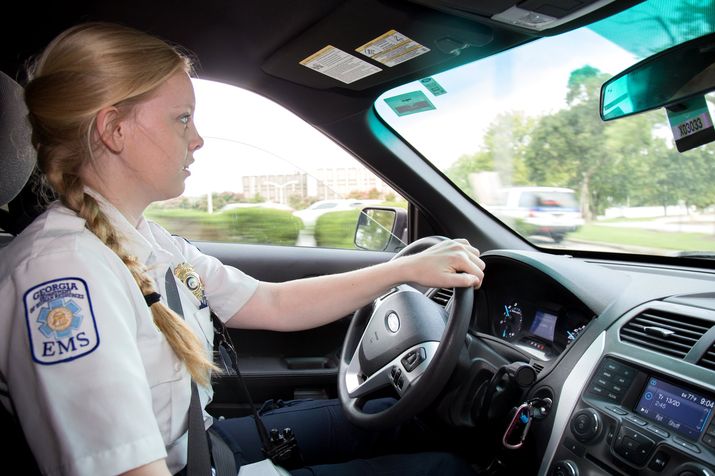 "You just have to know that you've done everything you can for that person, and understand that sometimes it happens," said Thomas Partin, 22, a senior and assistant chief of EMS operations? with Emory's program. The biology and Spanish major eventually wants to work in an emergency room.
Operating a collegiate crew has its challenges. Because the unit is composed of students, turnover is constant, as members graduate and move on. Leadership roles within the crew are also constantly changing.
Still, having the team on campus is an invaluable investment, said Capt. Ray Edge, Emory EMS administrator and deputy chief of police.
"Parents and prospective students examine higher education choices in great detail," he said. "We believe that a professional campus EMS highlights the university's commitment to the well-being and safety of students, faculty and staff."